Works
Rippling illustrates some of the most powerful forces, patterns and ideas that are reshaping society and clearly demonstrates that when empahty, creativity, passion and persistence are combined, life - altering progress is indeed possible. It will resonate with anyone who is eager to know more about how to create an ecosystem for positive change.
CNN.com - October 4, 2013
As the U.N. General Assembly considers a resolution that would help remove barriers to local businesses, Beverly Schwartz shares how entrepreneurship is an important key to the world's economies, reduces poverty, helps environment and spurs growth.
Read More
Huffington Post - October 1, 2013
The future of social innovation will require us all to change our mind-sets.
But changing mind-sets is a hard task, and there is an imminent danger that even as mind-sets gradually shift, habits and routines prevail, stifling any real changes in practice. Then what had become an attractive vision won't lead to actual empowerment. If much of our future social disruption will come from the bottom-up, we will need to work towards building a societal architecture that reflects the Everyone a Changemaker vision of change.
Read More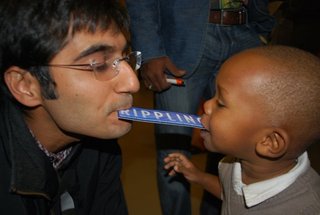 Forbes Online - June 25, 2013
Storytelling can indeed influence social change. And the time is now. Thanks to the social Web, the creative pen comes in many shapes and sizes and we have massive distribution channels right at our fingertips. Today, each of us has the opportunity, and the platform, to not only share our stories but also to play a role in creating positive impact by informing the global conversation. Beverly Schwartz shares 3 1/2 tips that every storyteller can use to engage their audience and share their story to impact positive change.
Read More
BeInkandescent - June, 2013
By "leaning in," [social entrepreneurs]...have listened to their hearts and guts and changed not only themselves and others around them, but entire systems that have increased the quality of life for millions of people. Beverly Schwartz shares how social entrepreneurs 'lean in' to turn garbage into gold.
Read More
Real Leaders.com - April 16, 2013
By her own admission, Ursula Sladek ...was "just a housewife" when she decided to create a power company that has become one of Germany's largest eco-electricity providers – and the largest that is owned by citizens. Beverly Schwartz shares how Ursula's story as a social entrepreneur allowed her to be a leader and a woman of 'power'.
Read More
The incredible journey of Greg Van Kirk, from Peace Corps Volunteer in Guatemala in the early 2000s to social entrepreneur extraordinaire and Ashoka Fellow, is one of the stories told in a book called Rippling: How Social Entrepreneurs Spread Innovation Throughout the World